PROFESSIONAL SERVICES
HR Compliance Audit
BEFORE IT BALLOONS INTO SERIOUS ISSUES
IDENTIFY
POTENTIAL HR RISKS
AND
PROBLEMS
TIS provides comprehensive personnel compliance services to maintain your compliance with local labor laws and employment regulations
OUR EXTENSIVE EXPERIENCE MADE US A TRUSTED DESTINATION WHEN IT COMES TO PERSONNEL COMPLIANCE SERVICES.
We are fully aware of the employment regulations and
continuously navigate any changes in the local labor laws to
guarantee 100% compliance and avoid penalties.
BENEFITS OF

HR COMPLIANCE AUDITS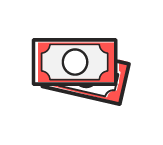 Reducing Costs
Establish a good company reputation which helps it gain public trust and become a dominant name
Eliminating Risks
Ensure a safe working environment for employees by promoting a stress-free and secure environment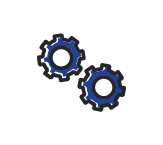 Avoiding Penalties
Ensure continuous business operations by avoiding disruptions or cessation of operations
GAINS OF

HR COMPLIANCE AUDIT
Review the performance of the HR Department and its relative activities in order to assess the effectiveness of the implementation of the various policies to realize the Organizational goals.
Identify the gaps, lapses, irregularities, and shortcomings, in the implementation of the Policies, procedures, practices, and directives, of the Human Resource Department and suggest remedial actions.
List the factors that are detrimental to the non-implementation or wrong implementation.
Suggest measures and corrective steps to rectify the mistakes, shortcomings if any, for future guidance, and advice for the effective performance of the work of the Human Resource Department.
Evaluate the Personnel staff and employees with reference to the Performance Appraisal Reports and suggest suitable recommendations for improving the efficiency of the employees.
TIS'S

EXPERT COMPLIANCE ANALYSIS
AN EXPERIENCED HR PROFESSIONAL WILL EVALUATE AND SCORE THE FOLLOWING:
Identification of compliance violations and compliance risks.
Determine if there are any regulatory violations
Review required forms, records, and posting requirements.
Review exemption status under the Fair Labor Standards Act.
Assess likely discrimination practices, harassment, and retaliation.
Create a compliant, safe work environment with consistent and
optimal employment practices.
Identify potential lawsuit risk areas.
Check for legal breaches
Evaluate HR processes and systems
LET US BE YOUR RELIABLE HR PARTNER
We'll be glad to support you and be your
reliable consultancy partner during your
journey